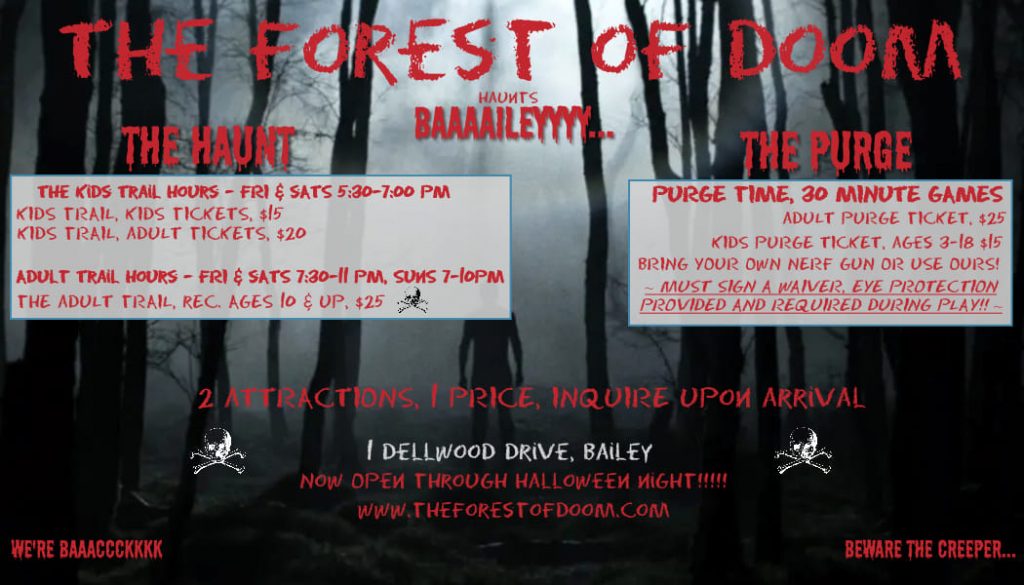 Stop by the Forest of Doom in Bailey, Colorado for a haunting good time! Find kid and adult themed trail haunts, as well as Nerf Gun Purge games. See their Facebook page for more or get your tickets here.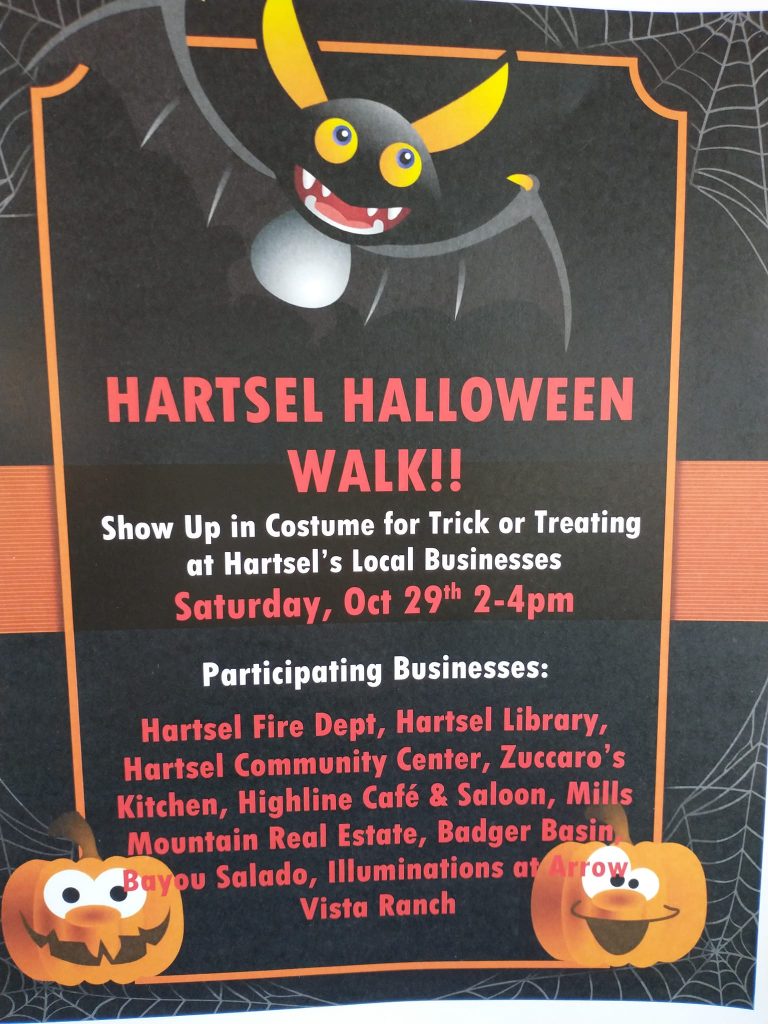 Join Hartsel's small businesses downtown on Saturday, October 29th at 2-4pm for some trick-or-treating! Costumes encouraged!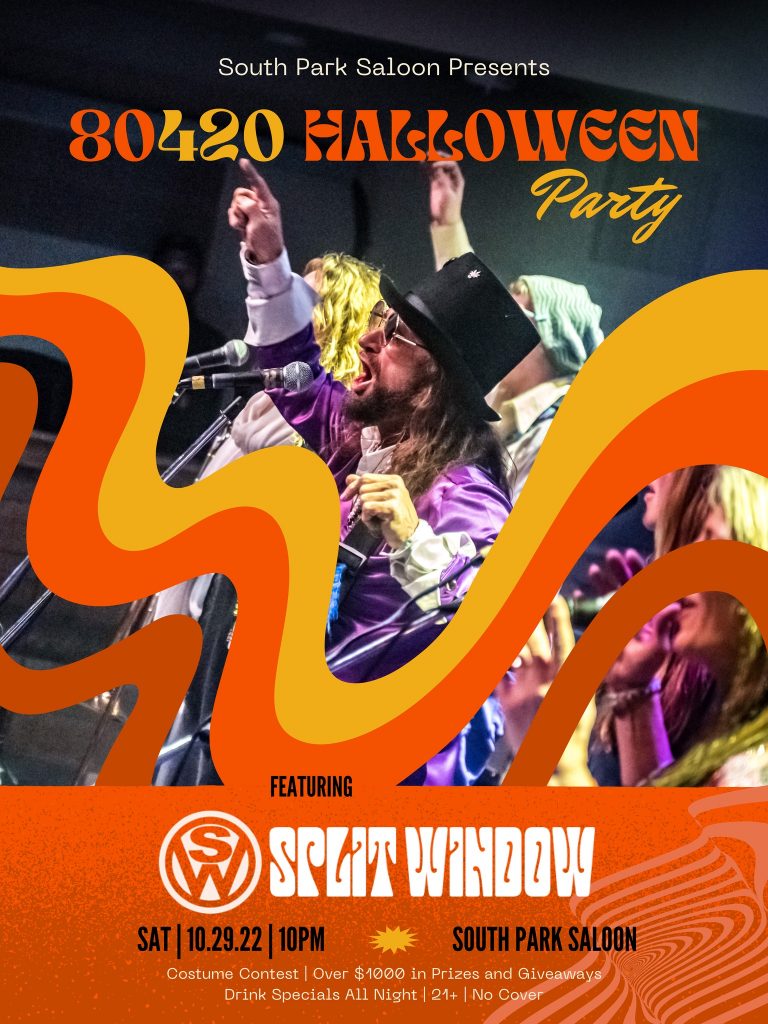 Stop in at South Park Saloon for the return of the classic 80420 Halloween Party. Enjoy a night of live music, dancing, a costume contest and more. Get access to over a $1000 in prizes and giveaways as well as drink specials all night. Must be 21 and over. No cover charge.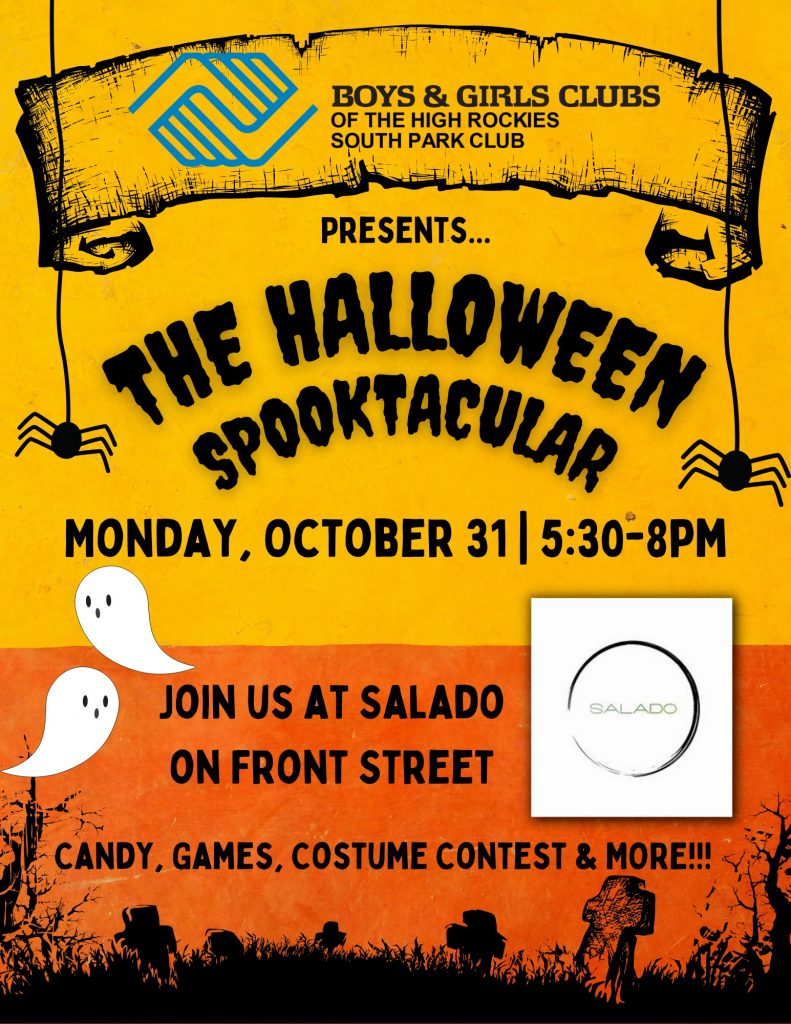 It's that time of year again– the Boys and Girls Club Halloween Spooktacular will be happening on October 31st at Salado on Front Street.
Stop by from 5:30-8pm for a night of games, candy, and of course, the costume contest! Hope to see you there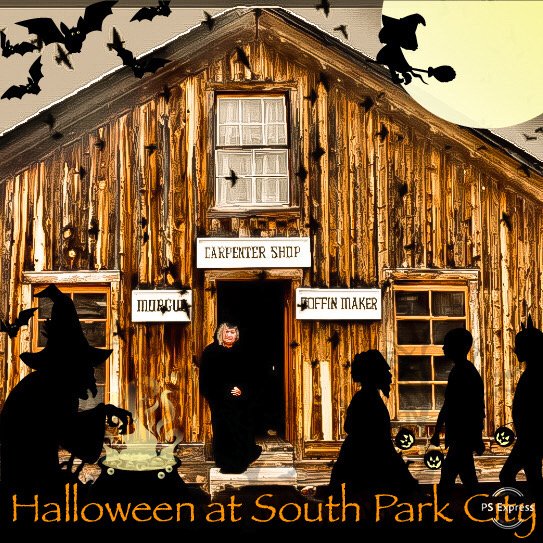 South Park City Museum is closed for the season but they will be re-opening their doors October 31, from 5-7 p.m. for a One-of-Kind Trick or Treat Experience! Don't miss this one-of-a-kind event!