Looking for the perfect place to stay when you're in Park County, Colorado? Check out or list of favorite lodges, AirBnB's and places to stay! Stay tuned for our camping edition!
Treeline Hostel | Alma, Colorado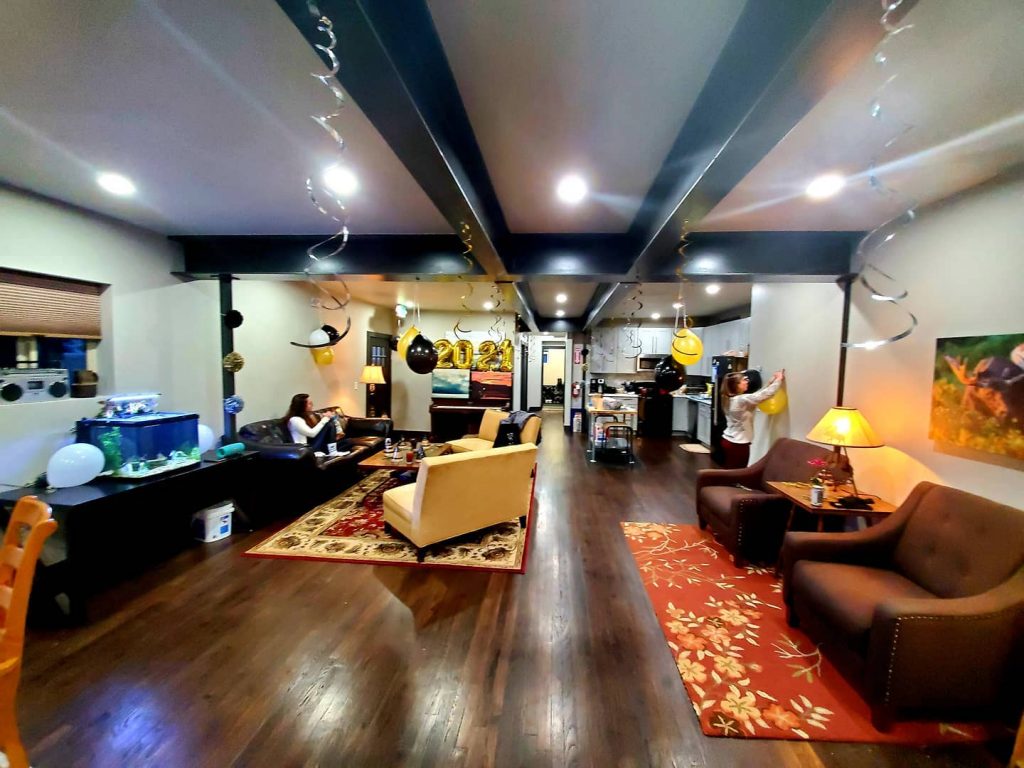 The Treeline Hostel is independently owned and operated by a born and raised local. Located at the center of Main St. in Alma, CO, a 16‑mile drive South from Breckenridge, Treeline Hostel is not only the highest elevation hostel in North America, its also the most affordable accommodation in the Colorado high country.
Bailey Lodge | Bailey, Colorado
View this post on Instagram
Bailey Lodge is a friendly, casual mountain lodge located near Bailey, Colorado. Close to the city (45 minutes from Denver), in the heart of the mountains.
Deer Creek Cabin | Bailey, Colorado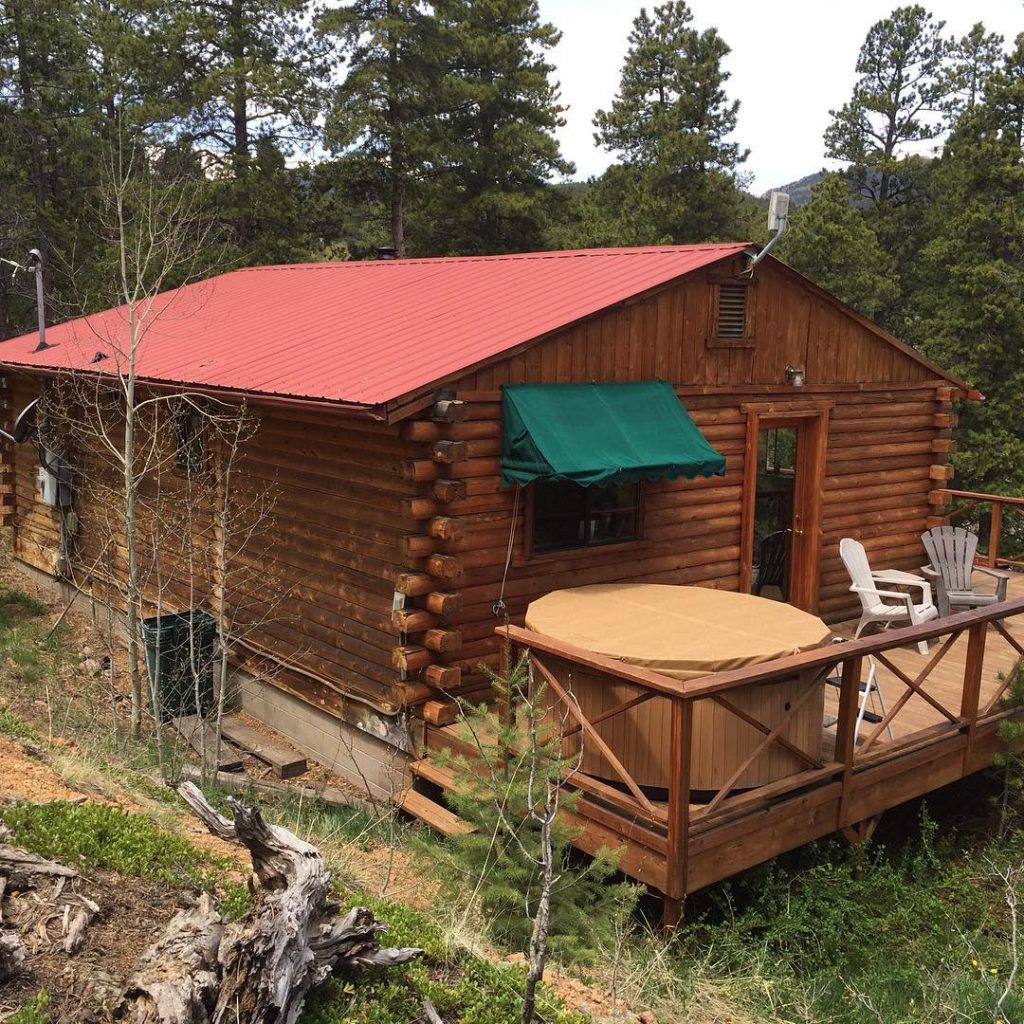 Deer Creek Cabin is a cozy secluded 2 bedroom rustic luxury log cabin vacation rental with deck hot tub at 9K feet with great Rocky Mountain views near Bailey/Denver, Colorado!
Front Range A‑Frame | Bailey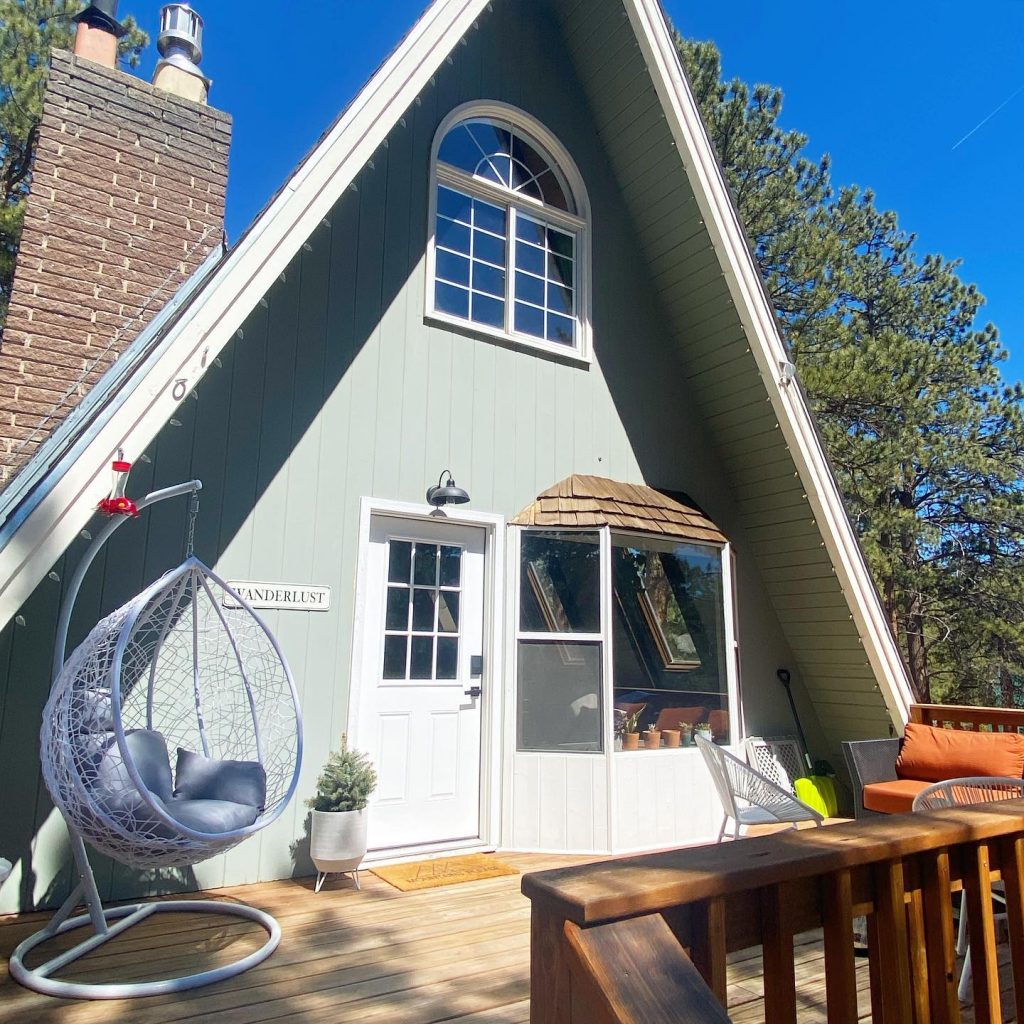 Front Range A‑Frame is a newly renovated 60's a‑frame with a modern twist located in Bailey. Centrally located around great outdoor recreation opportunities including hiking trails, 14ers, lakes, and biking. If you're looking for rest and relaxation, soak in the cedar hot tub or sit on the deck among the ponderosa pines.
Glen isle Resort | Bailey, Colorado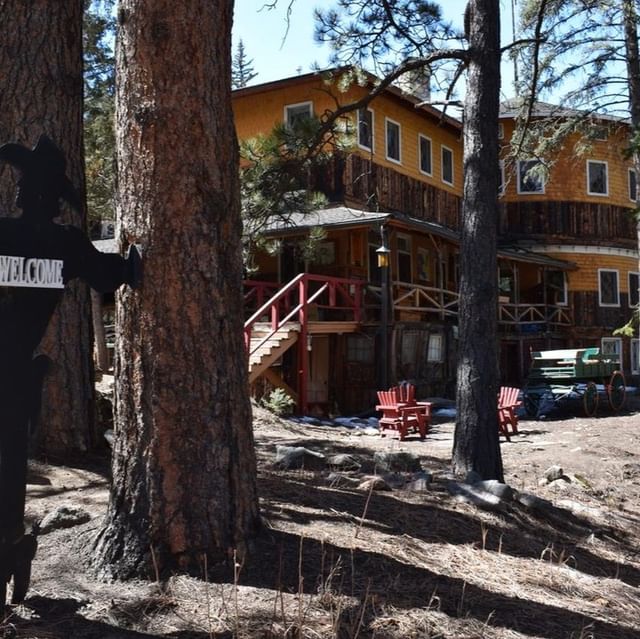 Stop in at Glen Isle Resort! Nestled in Pike National Forest outside Denver, CO, is a cozy, rustic vacation waiting to happen. Glen Isle Resort which opened in 1901 is a place of tradition and history and we plan to keep it that way. Book your stay to enjoy our cabins and award‑winning campsites, and head off‑the‑beaten‑path for hiking, hunting, fishing or horseback riding.
Muddy Moose Cabin | Como, Colorado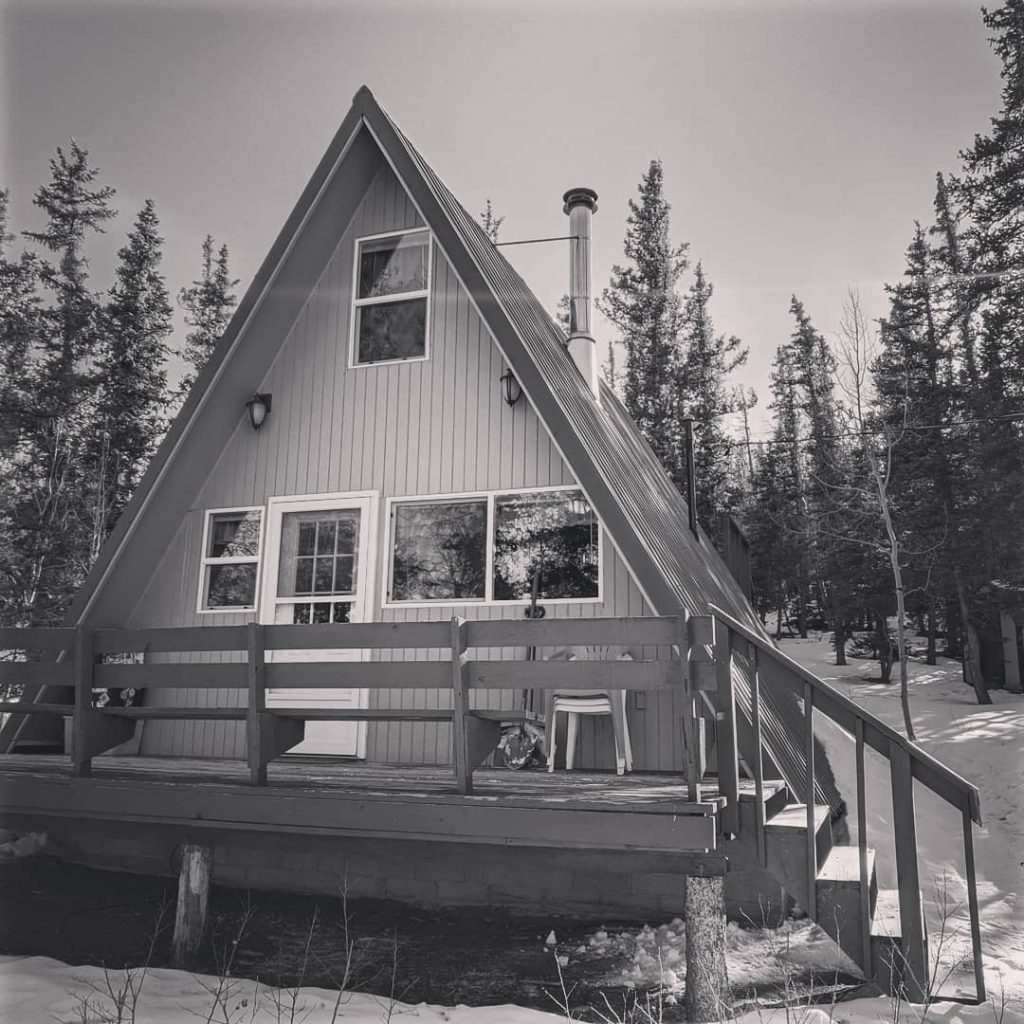 Muddy Moose Cabin Enjoy a getaway at our inviting A‑frame that's within an easy and scenic drive from the Denver metro area or Colorado Springs, just up Highway 285 or Highway 24. Short drive to several reservoirs for water fun or to Lost Creek for hiking. If that's not your flavor, Fairplay is close for dining, shopping and the brewery & distillery. Only an hour to Breckenridge.
Adventure Cabin | Fairplay, Colorado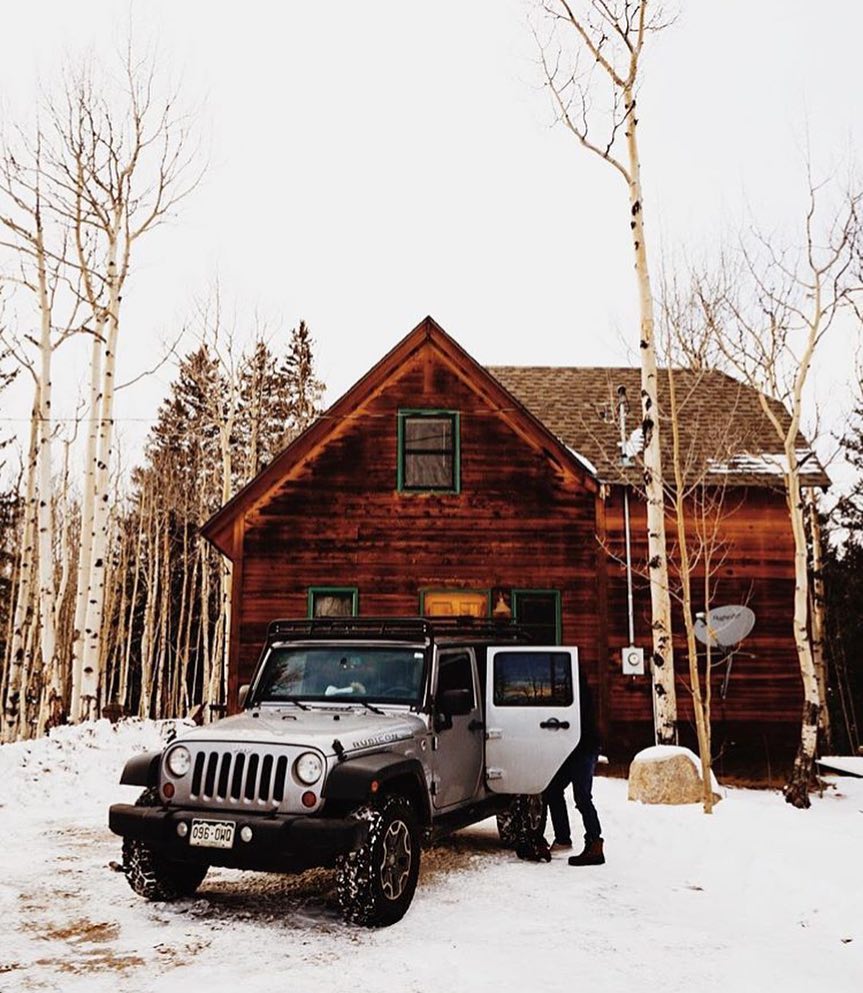 Adventure Cabin is secluded, but near to town and a quick drive to Breckenridge. Tucked in the middle of an aspen grove, you'll enjoy hikes out the front door, watching clouds roll over the Mosquito Mountains and cozying up by the fire. In the heart of Colorado mining history, you'll pass old miners cabins on your drive up, and can see the London Mine up the road. Our place is good for couples and families who like to adventure and relax in quiet and solitude. We require a 4 night minimum.
A Riverside Inn Hotel | Fairplay, Colorado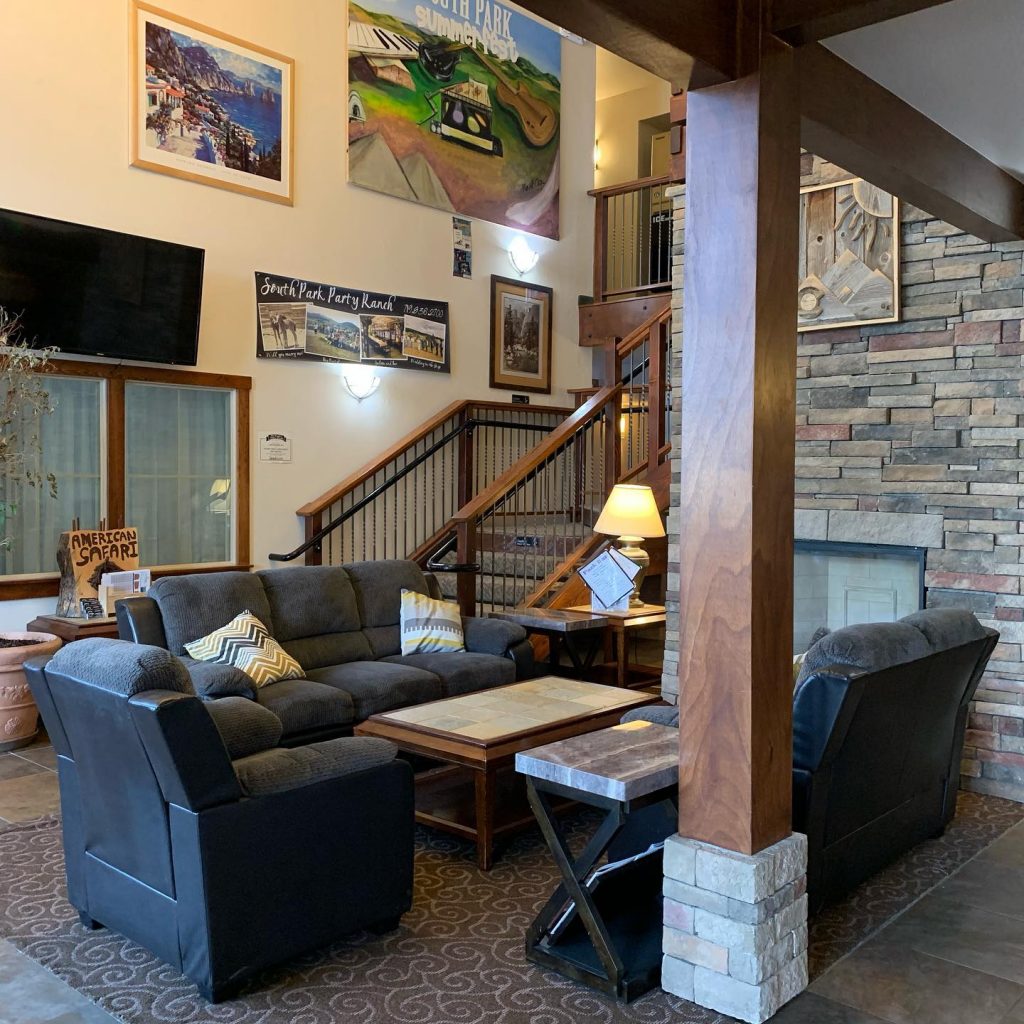 A Riverside Inn Hotel Off Highway 285 and a 2‑minute walk from South Platte River, this modern hotel is 23 miles from skiing in Breckenridge and 11.8 miles from Mount Democrat.
The Hand Hotel | Fairplay, Colorado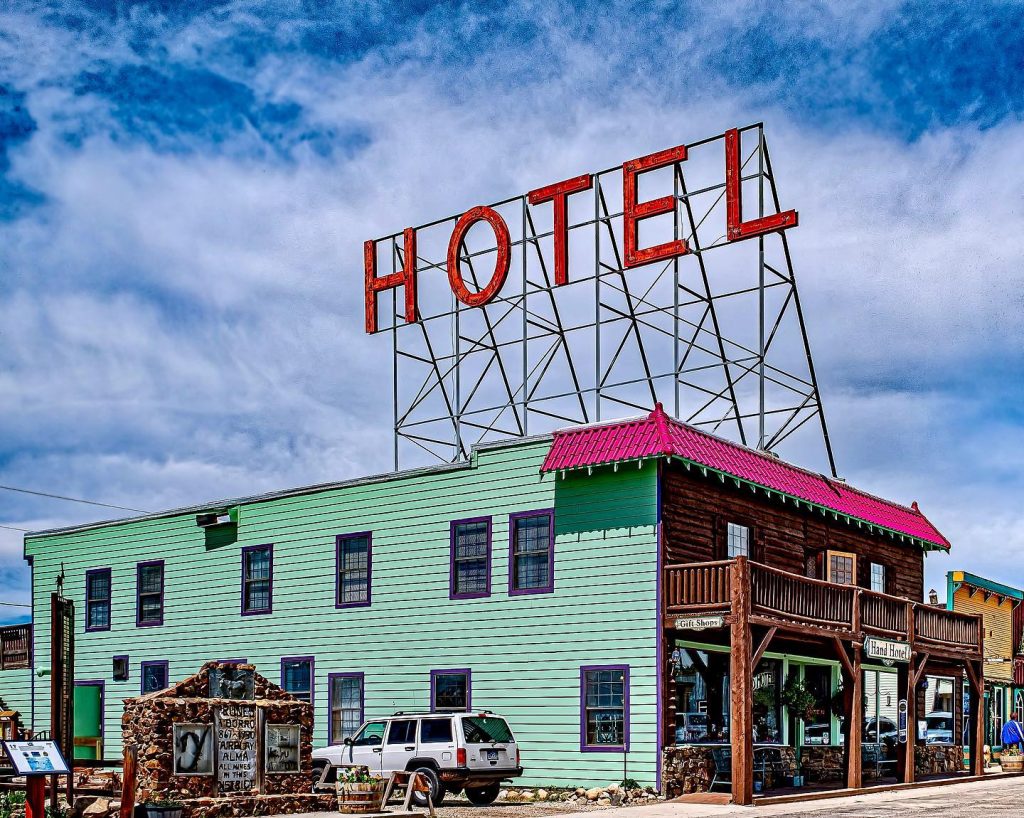 Hand Hotel Bed & Breakfast Overlooking the South Platte River, this rustic B&B is housed in a wood‑paneled building on the edge of Fairplay.
All 11 rooms are individually decorated with rustic, country‑style furnishings.
Middlefork RV Park | Fairplay, Colorado
Middle RV Park Resort is a family friendly RV campground in Fairplay, CO nestled between the river and fishing ponds. Take Hwy 285 1.5 hrs from Denver and you are here!
Hygee Chalet | Grant, Colorado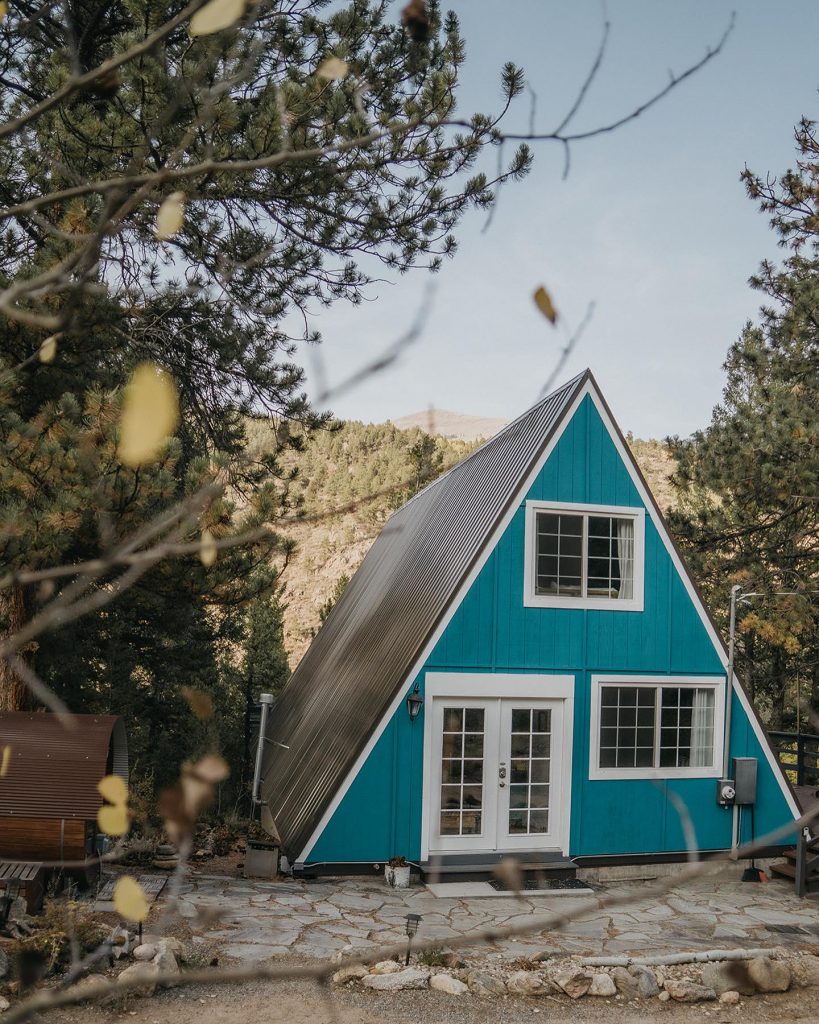 At the Hygee Chalet, enjoy 3.5 wooded acres at 9,000 feet in the Rocky Mountains. This home is designed and inspired by Scandinavia and hygge. An outdoor Finnish steam sauna, 2 decks, curated amenities, and amazing views await you. Get cozy, explore, play games, hammock, read, take day trips, and make unforgettable memories with your loved ones.
Kenosha Lodge | Grant, Colorado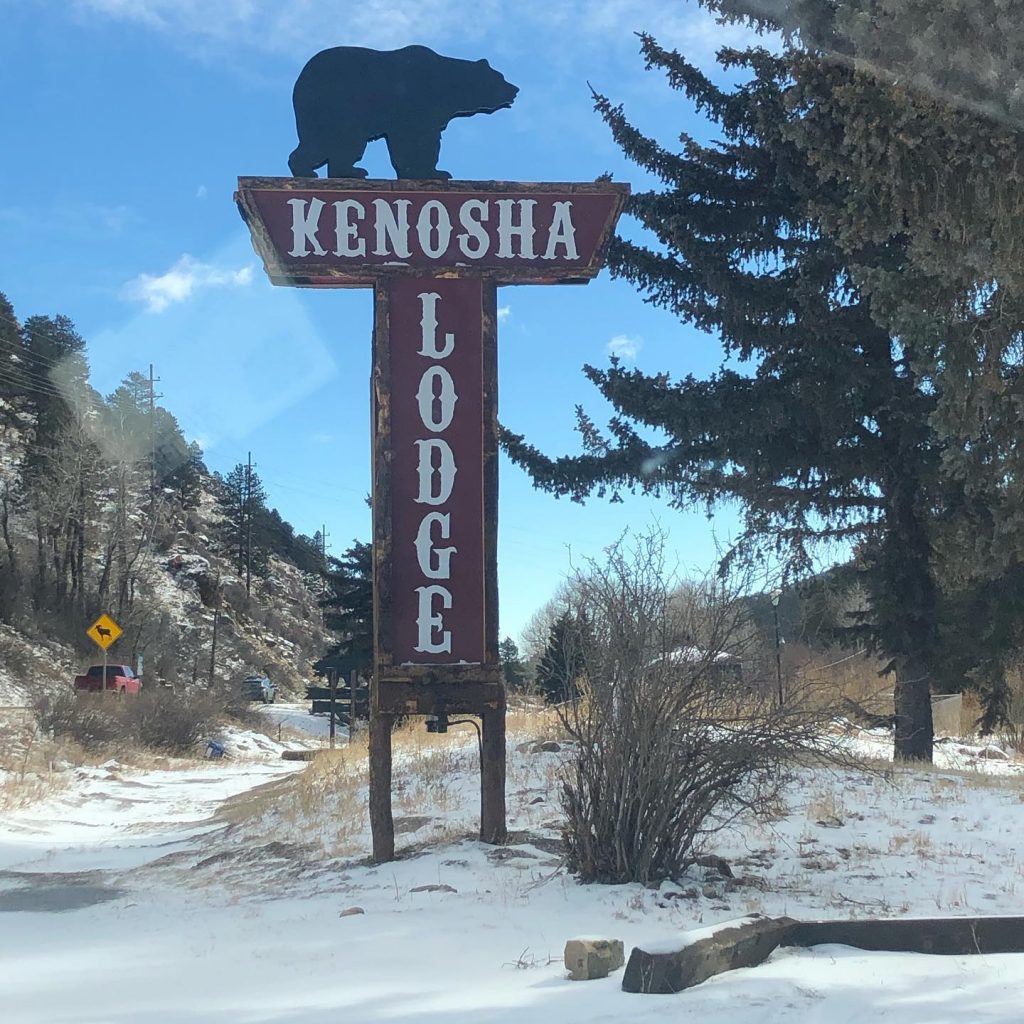 Kenosha Lodge offers a slice of serenity for everyone, whether that be a bonfire by the river, a hike in the rocky mountains, wildlife sightseeing, or even a weekend of Netflix binging. We are located a short 50‑minute mountain drive from Denver and nestled at the base of both Guanella and Kenosha pass.
Tumbling River Ranchg | Grant, Colorado
View this post on Instagram
Tumbling River Ranch Best vacation for the entire family! Kids programs, excellent food, fun family evening programs and so many activities to choose from!
Triangle Cabin | Jefferson, Colorado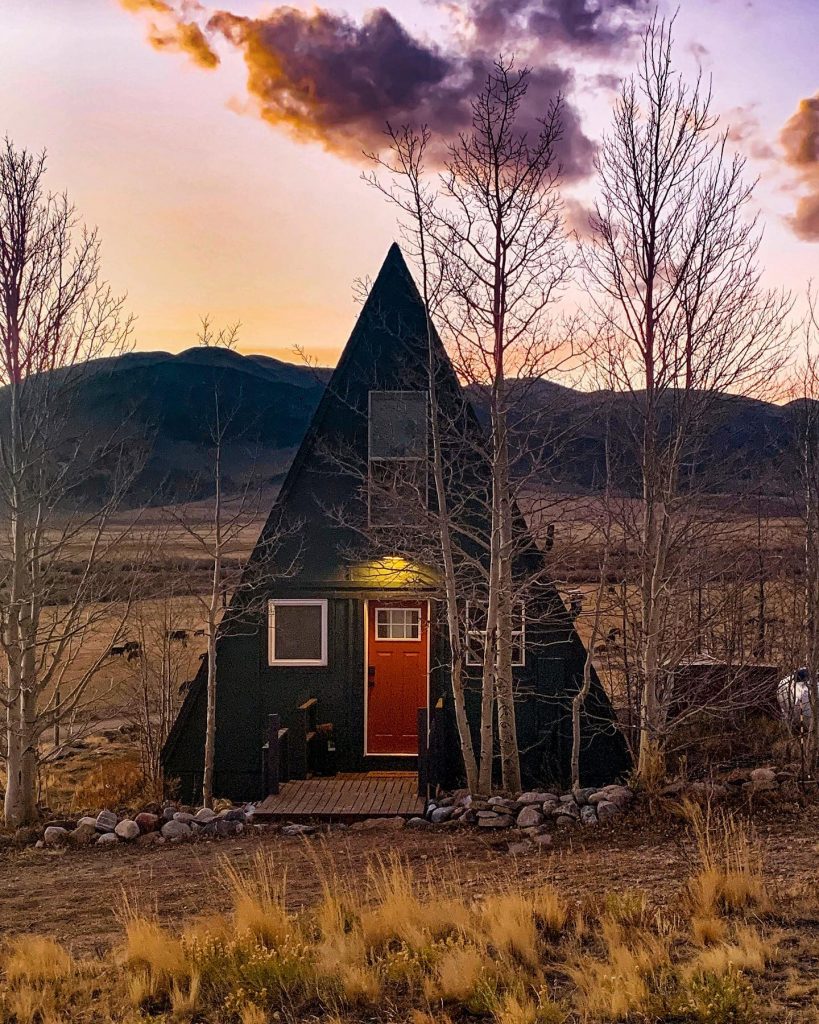 The Triangle Cabin is a unique little a‑frame cabin with panoramic views, perfect for a relaxing getaway. Located only an hour and a half from Denver, you can easily escape from the hustle and bustle of city life, and retreat into nature. The cabin is thoughtfully decorated, with a spacious, recently renovated bathroom, a fully appointed kitchen, games and books to help you unplug.