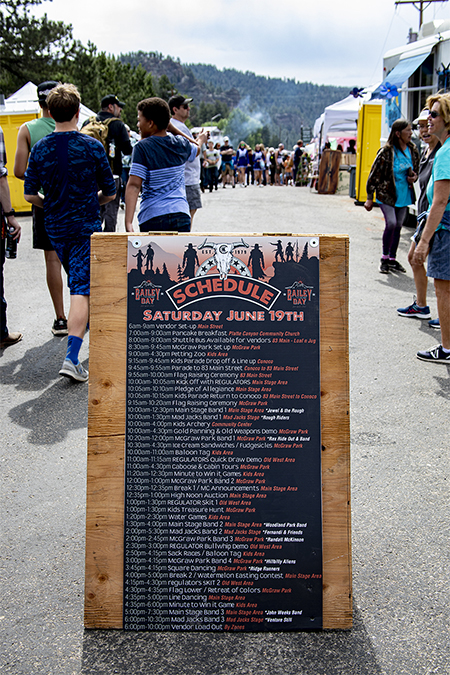 This year's Bailey Day was definitely a success. Hosted by the Platte Canyon Chamber of Commerce, this yearly event draws hundreds to the small town of Bailey to enjoy the outdoors, shop at local vendors, learn more about the community and celebrate with friends.
It was apparent that everyone was happy to be out enjoying the wonderful weather, enjoying bands, watching the Park County Regulators, eating great food and so much more!
Be sure to follow the Bailey Day community page on Facebook and join us next year!
Be sure to join us next year for Bailey Day!
Do you have photos of Bailey Day you'd like us to add to the website and the Park County Local History Archives? Be sure to submit them today at exploreparkcounty@gmail.com